The International Society for Sexually Transmitted Diseases Research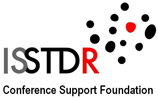 ISSTDR Conference Support Foundation
Chamber of commerce number 34178793 (RSIN-no. 810960138)
Aims
The Foundation's aims to:
provide support in respect of conferences of the ISSTDR.
offer financial support to the local organisers of the ISSTDR conferences.
administer the financial resources and funds in relation to this object and any related activities, and
perform any acts that may be either directly or indirectly related or conducive to same, in the broadest sense.
The aims are translated into a
multi year policy
(pdf).
Board
Jeanne Marrazzo (chair)
(President 22nd Meeting, 2017)
Professor of Medicine, Division of Infectious Diseases
University of Alabama at Birmingham), USA
Martin van Oostrom (secretary-treasurer)
(Treasurer 16th and 24th Meeting, 2005)
Company secretary to Aidsfonds - Soa Aids Nederland
Amsterdam, The Netherlands
Henry De Vries
(President 24rd Meeting, 2019)
Dermatologist and professor of skin infections
University of Amsterdam, Academic Medical Centre, Department of Dermatology
Amsterdam, The Netherlands
Municipal Health Service Amsterdam, Cluster of Infectious Diseases, STI outpatient clinic
Amsterdam, The Netherlands
National Institute for Public Health and the Environment, Centre for Infectious Diseases
Bilthoven, The Netherlands
Barbara Van Der Pol PhD (secretary-general)
Associate Professor
University of Alabama at Birmingham,
Birmingham, Alabama, USA
Nicola Low
Professor of Epidemiology and Public Health
University of Bern, Institute of Social and Preventive Medicine (ISPM)

Board members are not recompensed for their membership.
Contact
ISSTDR Conference Support Foundation
Condensatorweg 54
1014 AX AMSTERDAM
Netherlands

Jeanne Marazzo (chair)
jmarrazzo@uabmc.edu
++1-205-975-5500

Martin van Oostrom (secretary-treasurer)
mvanoostrom@aidsfonds.nl
++31-20-8511758 (direct)
or ++31-20-6262669
Annual Reports
Annual and financial report 2020
Annual and financial report 2019
Annual and financial report 2018
Annual and financial report 2017
Annual and financial report 2016
Annual and financial report 2015
Annual and financial report 2014