The International Society for Sexually Transmitted Diseases Research
The International Society for Sexually Transmitted Diseases Research
The International Society for Sexually Transmitted Diseases Research, established in 1977, conducts biennial scientific meetings that address the entire range of the biomedical, behavioral and social sciences related to all STDs, including HIV infection. Meeting venues alternate between Europe and North America.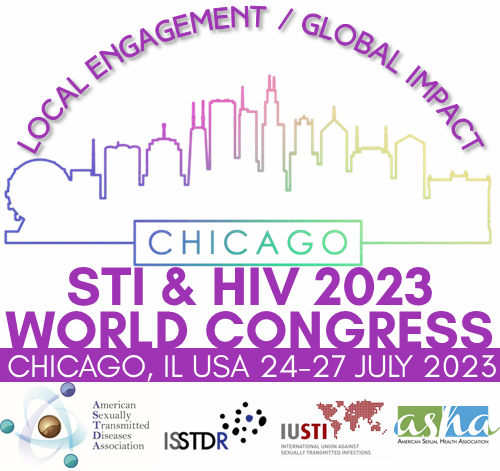 July 24-27, 2023
STI & HIV 2023 World Congress
Chicago, USA

The 25th ISSTDR meeting will be held as a joint meeting with the 24nd IUSTI World meeting.
Chair: Barbara J. Van der Pol.